Return to brands
Fresh pasta, every day !
Pasta Julia prepares since 1994 a large range of types and forms of fresh and delicious gastronomic pasta : long pasta, pasta traditionally filled or pasta ready for the oven. Taste the tastefull pappardelle, tagliatelle, ciuffetti speck & rucola, ravioli al salmone, tortelli ricotta e spinaci, cannelloni alla carne, rotolo and many others.
The secret of quality
In a new building of +/-6000m2 Pasta Julia prepares each day fresh pasta based on superior raw materials and in a traditional way called 'trafilatura in bronzo' – a very important phase in the production of the pasta. The pasta is pushed in a 'trafile' in bronze, giving the pasta its definitive form, but also and more important giving the pasta a rude and porous surface, so that the sauce deliciously 'sticks' on the pasta once mingled.
Self-service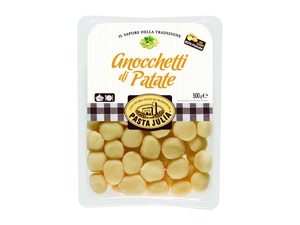 Gnocchi 500gr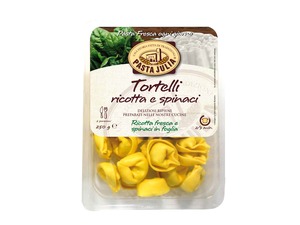 Tortelli ricotta e spinaci 250gr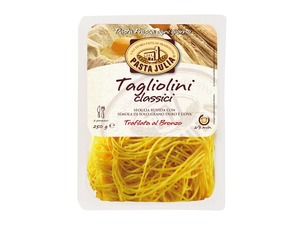 Tagliolini 250gr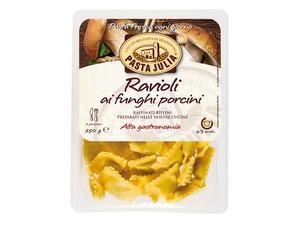 Ravioli ai funghi porcini 250gr
Ravioli di carne 250gr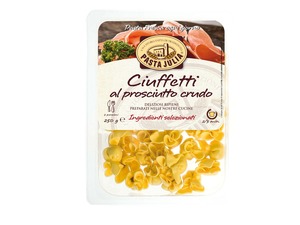 Ciuffetti prosciutto crudo 250g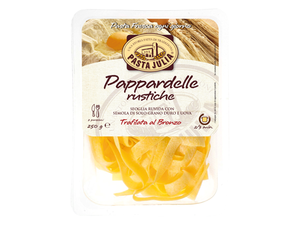 Pappardelle Rustiche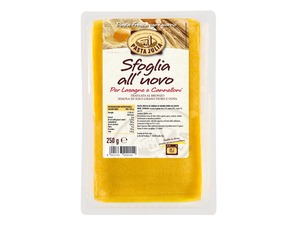 Lasagna sfoglia 250gr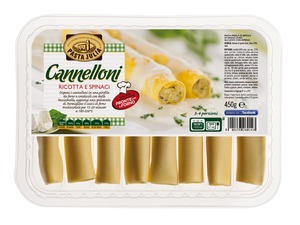 Cannelloni ricotta e spinaci 450gr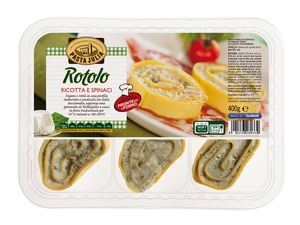 Rotolo ricotta e spinaci 400gr