Return to brands
House of quality since 1924
French leader specialised in charcuterie, specially hams, mousses and pâtés, with an large product range for the delicounter and self-service. Taste also the famous 'mousse de canard au Porto' made from an original recipe of the Southwest of France, 'Le Mousson', or the delicious 'fine mousse de foie et volaille à l'Armagnac et au poivre noire'.
The secret of quality
The Madrange products are 'Label Rouge' certified. The 'Label Rouge' is the official logo that qualifies that a nutrient possesses a set of characteristics (texture, flavour, aspect) previously fixed and having an superior quality level.
The certification of the 'Label Rouge' is a guaranty of taste and quality.
Self-service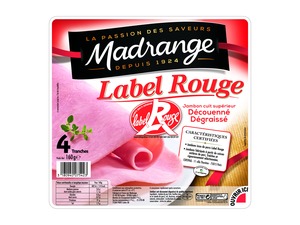 Jambon supérieur sans couenne - Label Rouge 4tr 160g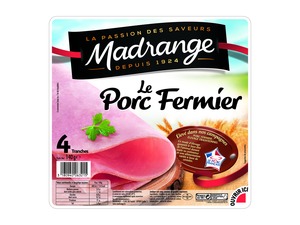 Jambon supérieur sans couenne porc fermier 4tr 140gr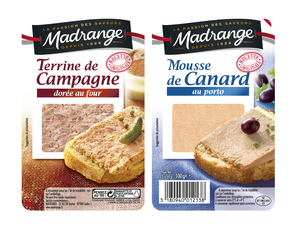 Duo Terrine de campagne & mousse de canard 2x50g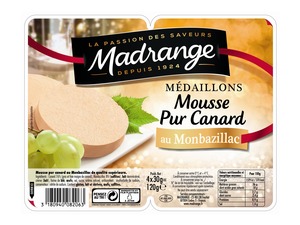 Mousse pur canard au Monbazillac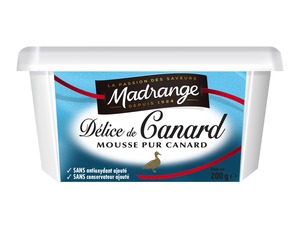 Le Délice de Canard 200g
Delicounter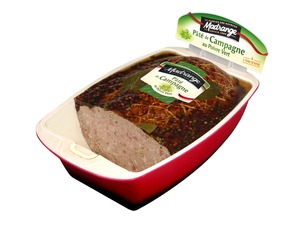 Paté Campagne poivre vert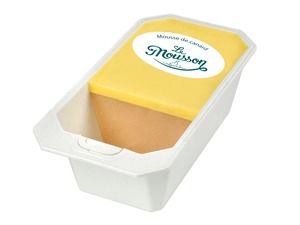 LE MOUSSON mousse de canard 1.5Kg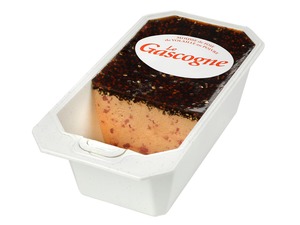 Le Gascogne Poivre 1,5 kg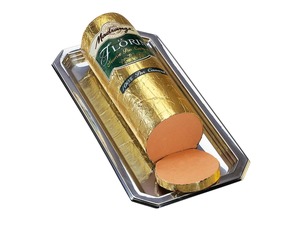 Florin Mousse Pur Canard