Return to brands
Cretan thyme honey from Sitia.
Esti as a brand represents an excellent taste, superior quality, true experience and ideal nutrition : mezze, spreads, Greek yoghurt, Greek extra virgin organic olive oil from the Koroneilki variety , different Greek olives and delicious tapenades from olives. Esti presents also thyme honey from Crete with an intense aroma and a moderate crystallization. Renowned for its many virtues, this thyme honey is a local product from the Sitia region.
The secret of quality
These Mediterranean specialities are traditionally made, without colorants, without preservatives and are from an irreproachable quality.
Self-service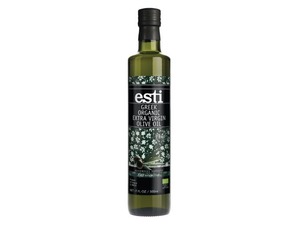 HUILE D'OLIVE EV GREQUE BIO - 0.5L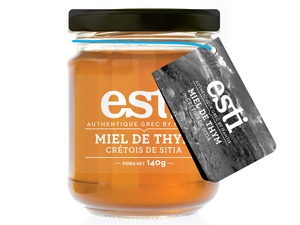 Miel de thym cretois de Sitia - 140g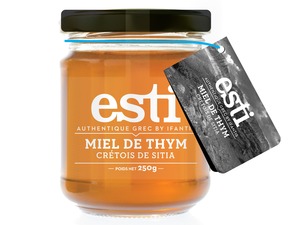 Miel de thym cretois de Sitia - 250g