Return to brands
Cretan thyme honey from Sitia.
The Ifantis factory presents also thyme honey with an intense aroma and a moderate crystallization. Renowned for its many virtues, these thyme honey from Crete is a local product from the Sitia region.
The secret of quality
This Mediterranean speciality is without dyes, without preservatives and is from an irreproachable quality.
Self-service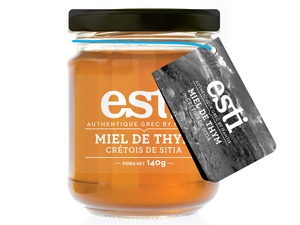 Miel de thym cretois de Sitia - 140g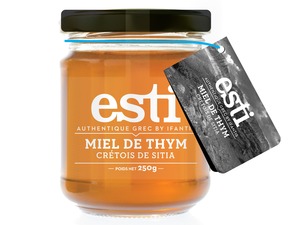 Miel de thym cretois de Sitia - 250g