Return to brands
The know-how of craftsmanship lovers
Famous producer of cooked ham 'Le Foué', the real taste of cooked butchersham – the real French 'Jambon Blanc' -, made from an entire pork leg, without polyphosphates or taste enhancers, cooked in his own juice. Beside the original recipe existent today 'Le Foué fumé' - smoked on beech wood after being cooked - , 'Le Foué dégraissé' - defatted and without rind – and 'Le Foué à l'os' - cooked on the bone.
The secret of quality
Le Foué is a famous brand in France, was launched in 1982 by Paul Prédault, and is synonymous for a nice cooked ham of superior quality.
Self-service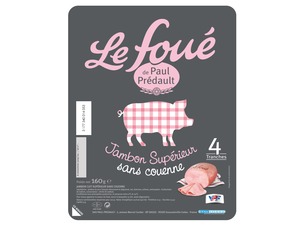 Le Foué sans couenne 4tr 160g
Delicounter
Le Foué à l'os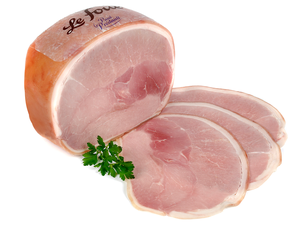 Le Foué Blanc avec couenne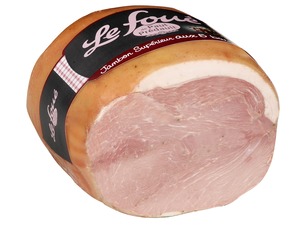 Le Foué cinq baies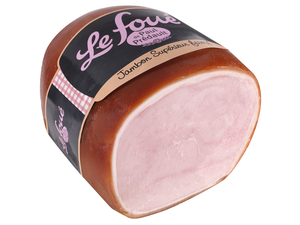 Le Foué Fumé.
Le Foué AC au piment d' Espelette art1148