Return to brands
Tradition from Venice
Delimari is the producer of the best traditional tasty Greek sausage. It is the most representative product from the peninsula Lefkada, and is still today made according to a traditional Venetian recipe from the 18th century.
The secret of quality
This delicious Greek sausage is produced by Delimari from pure superior quality pork meat. Only from pork living on the peninsula Lefkada or in the Arta region.
Self-service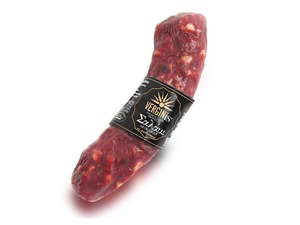 Griekse Salami Grec d'Arta