Return to brands
Il gusto dell' eccellenza
For generations the Salumi Pasini brand guarantees unique care in the careful selection of the raw materials and in the production of each product, an attention that is equal only to what they had in the past. Each meat cut is created by the hands of the people working in the company for years who still teach this craftsmanship to the younger generations. The respect of each ingredient leads to the creation of meat products of the highest level such as the Salsiccia, the different Salamella or Bresaola di suino and their unique flavors that distinguishes them.
The secret of quality
Maximum attention is dedicated to the care in which each Salumi Pasini product is designed and conceived, processed and packaged. No detail is left to chance, from the choice of the best raw materials to the packaging.
Self-service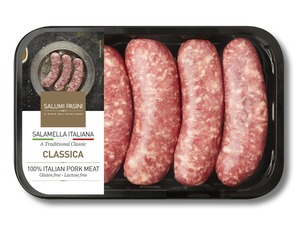 Salamella Italiana Classica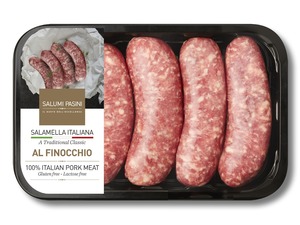 Salamella Italiana con finocchio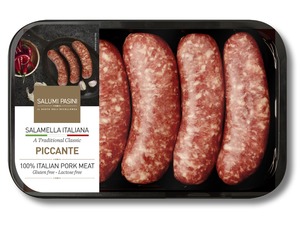 Salamella Italiana Piccante
Delicounter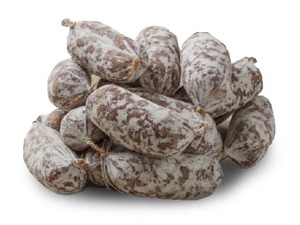 Salamini Picnic sfusi fila 9pezzi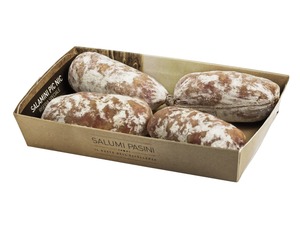 Salamini Picnic vaschetta 4pezzi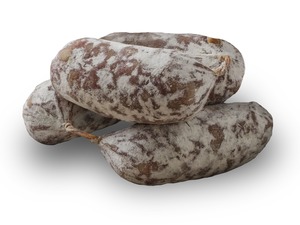 Salamini Picnic 4pezzi